Hi {ContactFirstName},


I am NOT good at marketing! There I said it out loud to all of you! That fact keeps staring me in the face so I'm going to embrace my lack of skill in that area and just keep moving forward.

For me, not being good at marketing is not for lack of trying. It's just a fact that I keep trying to change. I've tried to become better at it, honestly I have. I've read countless books & incorporated many of the ideas. I've hired numerous people to assist me in making an impact. I'm on FaceBook, Twitter and LinkedIn. I do eNews letters (when time permits). I've done press releases, have had many stories and magazine articles published and lots of people courageously spread the word about their experience with the horses.

My recent attempt to market the "WAM" workshop feels like one of those marketing challenges. So I did some digging. While the title is always challenging, this one seems particularly so. It seems the burning topic for many women is getting more out of relationships. With that said, I've changed the name of the WAM workshop to "RELATE"..... while the content is VERY similar the words used in attempt to market the workshop have been changed.

Many times fear of failing or not being good at something holds us back. For me, I try to look at what could be done differently and use it as something to learn from. While I know marketing will never be my strongest skill, it won't stop me from trying!

What skills are you challenged with? What holds you back? Maybe it's fear? Lack of desire to see how you might be holding yourself back? Maybe it's the feeling that you don't deserve better than what you have? Whatever it may be, it's difficult to overcome without some push. I encourage you to PUSH forward.... life is all about learning lessons and becoming what you were meant to be!

And if any of you have some marketing ideas to share with me I'd love to hear them!

Sending you all that is good!

Sue E. Thomas, MSODA, BA
Professional Certified Coach

HorsePower: Transforming the Professional and Personal Arenas of Your Life"
Email me at: SueThomas@LeadershipEAD.com
Visit Our Website

"RELATE"
A Relationship Exploration & Transformation Retreat for Women
(Formerly called WAM)
"Relate" is an experiential retreat that helps make sense out of your life and offers space to explore the possibilities of your relationships.

Believe it or not, you're probably sending mixed messages whenever you try to express what you want. Your words say one thing, your tone says another, and your body language keeps throwing curves. So you need objective feedback. You need it straight from the horse's mouth. Literally.

At the RELATE Retreat, you will learn how to improve the relationship you have with yourself, understand what gets in the way of the life you desire, create stability and happiness in your life, and develop healthier relationships with others. You will interact with and learn from other women, along with nature's greatest teacher: the horse.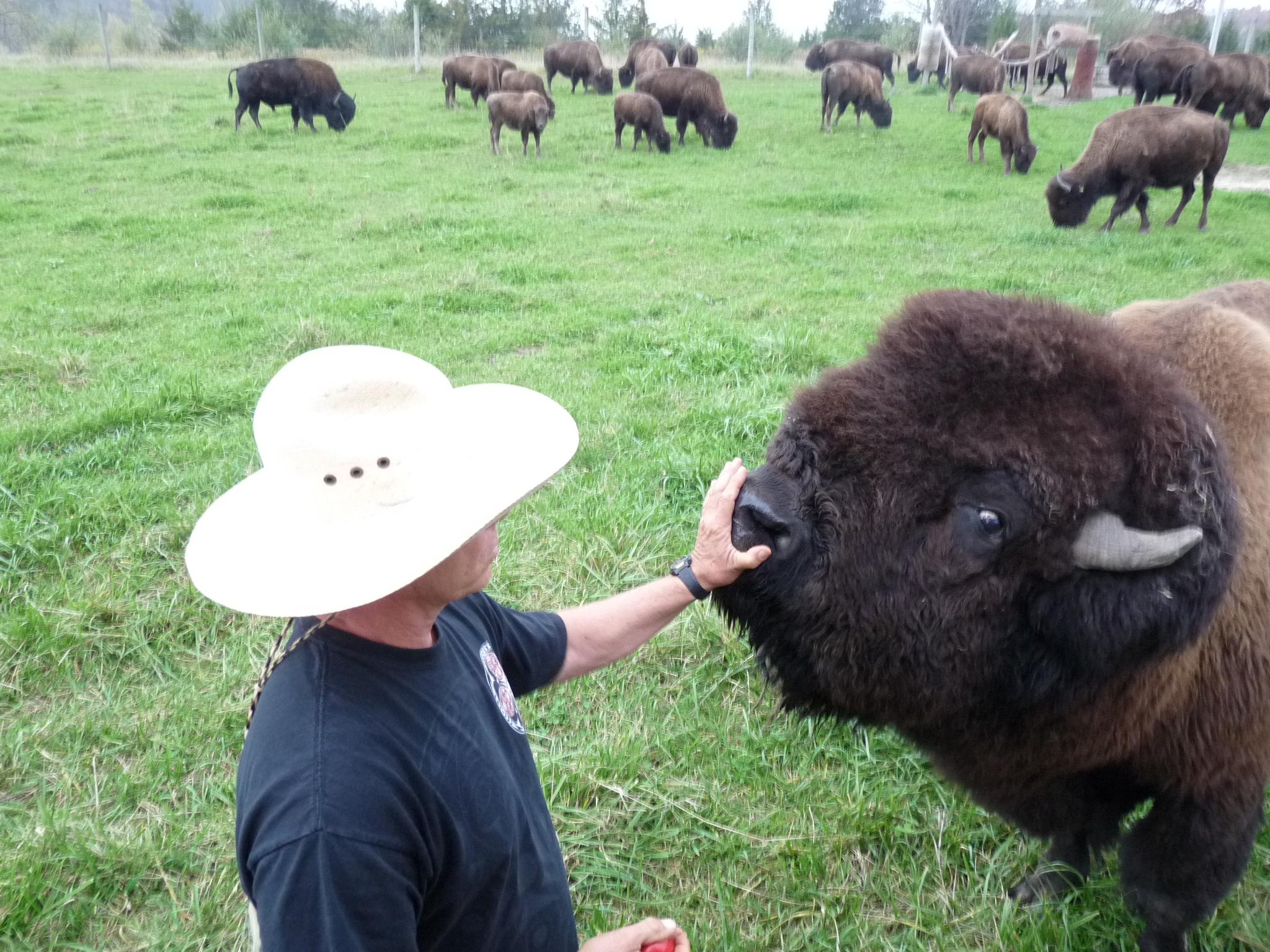 Held at Wild Winds Buffalo Preserve (
www.wildwindsbuffalo.net
) in Fremont, IN.

Wild Winds Preserve was established by retired oral surgeon John Trippy as a place for revitalizing the heritage buffalo population. But it has also become a place of communal gathering for spiritual enlightenment and recharge, healing and peace. It's a wild and rustic environment on more than 425 acres in which to learn.